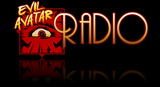 Hope you are completely stuffed with gaming goodness from the extended holiday weekend (in the US, anyway). But, if you are anything like us, you've only enjoyed either a one course meal or bite-size samples from the different offerings. Regardless, we've spent more time with our games this weekend than we have in past weekends giving us plenty to digest over the airwaves tonight. Care to join us?

Also tonight, and perhaps because of Thanksgiving, we're both thanking the gaming community and finding out how to give more to those in need through Child's Play, by talking to Kristin Lindsay from Penny Arcade. She'll talk to us about the charity, her involvement, how you can get involved, and answer your questions.

Join us live tonight at 7 central by visiting evilavatarradio.com and clicking the link on the right, or by pasting this link into your media player of choice: http://streamer2.webstream.net/wacv

You can call in live at 334-272-9228, or send us your emails at everyone@evilavatarradio.com. And don't forget to stop by the chat room.