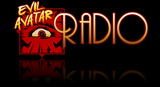 It's time come 'round at last for a small handful of the most passionately anticipated titles of the year. There's nothing left now but to decide which among them is going to get the most playtime over the holiday. Of course, for some of us it may be crow instead of turkey as we examine our earlier suspicions in light of what these games have truly delivered. Occasionally it pays to be wrong.

Join us tonight on Evil Avatar Radio as we revel in the bounty of our gaming harvest. We'll have the week's news, some colorful anecdotes and (sadly, no) terrific beer! We've also invited Bruce Straley and Neil Druckmann from Naughty Dog to stop by and toot their own horns (most deservedly so) about Uncharted: Drake's Fortune.

Join us live tonight at 7 central by visiting evilavatarradio.com and clicking the link on the right, or by pasting this link into your media player of choice: http://streamer2.webstream.net/wacv

You can call in live at 334-272-9228, or send us your emails at everyone@evilavatarradio.com. And don't forget to stop by the chat room.