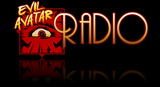 It goes without saying that Call of Duty 4 has been on our minds and in our XBoxen for most of this past week, so it's with great effort that we take a short break from our pursuit of boot camp challenges to bring you everything worth talking about in the game world this week - which may only amount to an endless string of CoD4 anecdotes.

Assuming we're able to motivate our one-track minds into a broader discussion, we'll give a once-over to the week's news, share thoughts on a bonecrushing release list, and beg Psykoboy2 for his hands-on impressions of Kane & Lynch. To boot, we'll also have an interview with Kane & Lynch composer Jesper Kyd, as well as a few T-shirts for the faithful.

Join us live tonight at 7 central by visiting evilavatarradio.com and clicking the link on the right, or by pasting this link into your media player of choice: http://streamer2.webstream.net/wacv

You can call in live at 334-272-9228, or send us your emails at everyone@evilavatarradio.com. And don't forget to stop by the chat room.