Part of me doesn't want to get off this train of memories and go from two very meaningful posts right into something superficial...but leave it to me and I'll find a fucking way.

For instance: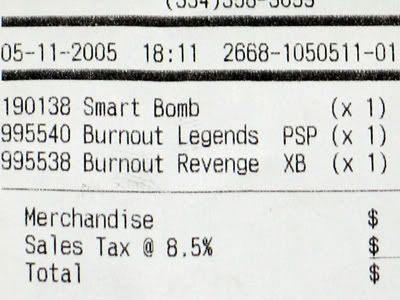 I pre-ordered both Burnouts for when they release later this year. Tomorrow, I'll go back and pre-order the new Xbox. (Check your local gamestore....almost all will begin taking pre-orders tomorrow for the new Xbox)


Man, that picture of my Father and I gets to me everytime I look at it. He with his eyes closed just loving the boy he is raising and me...just in the moment, unaware of things to come and how much that moment probably meant to him.