It finally got here and while I am somewhat unhappy with it, the damn thing never should have been in the hands of the guy selling it in the first place.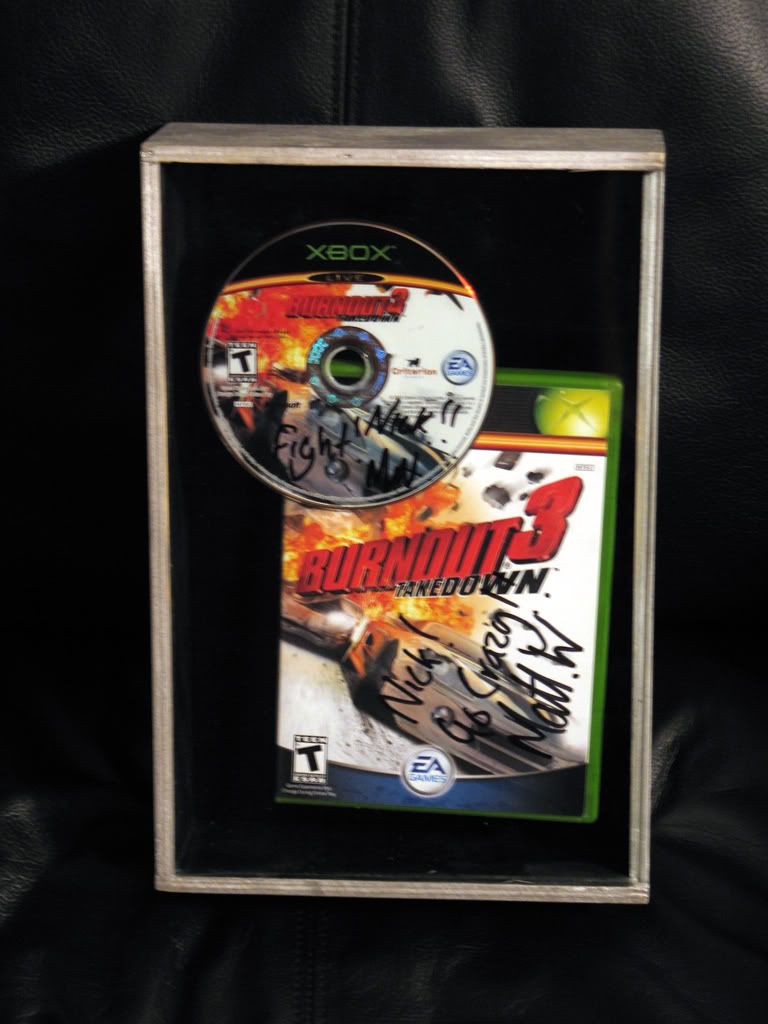 I am tempted to send it back to the game devs themselves just so they know the thing didn't get thrown in a dumpster or given to someone who didn't appreciate it.

I am only unhappy with 2 things:

1. I dunno who the hell "Nick" is.

2. This Matt guy who signed it is on the EA team...not the Criterion team. It's like some shmuck at Universal signing an original "Back To The Future" poster and not having it signed by one of the actors or anyone who actually worked on the film itself, ya know?

Still, it's a damn beauty and I look forward to putting one in there with the Criterion team having signed it.