I stole this, cause I'm a dick like that. But, I'm also good, cause I don't want others to miss this.

Ganked like hell from
thewalkingman. He's more rad than japscat vids.

Check it yo, it's the Batman Begins call sheet: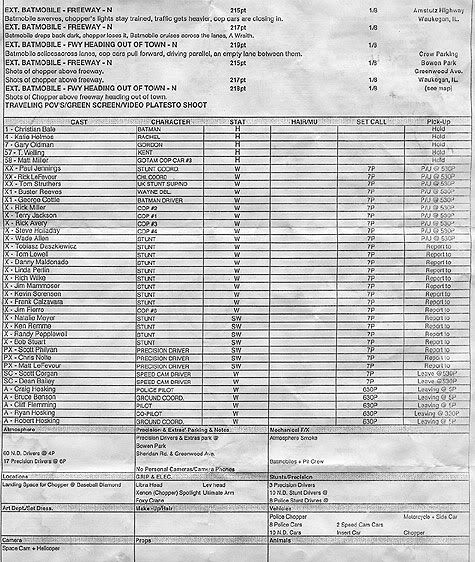 Double check it, yo - 4th from the top.

Nail it and you get a prize.