Tuesday, March 23rd, 2010
---
8:33 pm
Okay so (yeah two posts in one day, I know) I don't know about Boston anymore. I'm not sure what's going on. I've been having headaches and head rushes since yesterday and they still haven't gone away. Also, when the headaches get real bad, I get a fever.

Last night was 100.9, this morning was 97.6, and tonight was 101.1

I'm going to the doctor in the morning.
12:22 pm
Forgotten how this thing works...

Anyway, I'll be in Boston for the weekend beginning Thursday.

Yep, that's all.
Thursday, September 24th, 2009
---
1:11 pm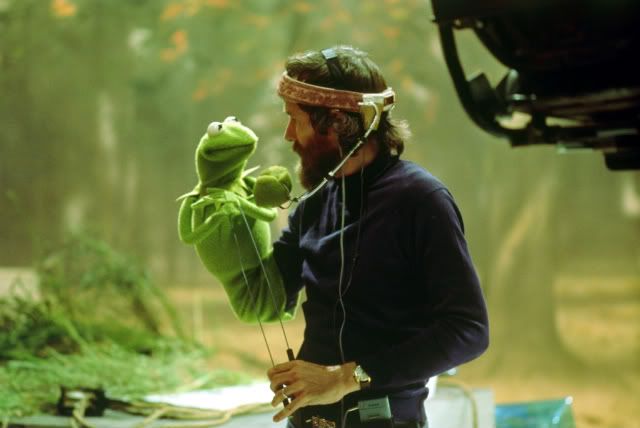 Happy Birthday Jim....

...We miss you.
Thursday, August 20th, 2009
---
12:06 am
- Joker Here!!!
Wednesday, August 19th, 2009
---
11:44 am
- No Matter How Many Times I hear it....
Wednesday, August 12th, 2009
---
12:19 am
- Sorry...
I'm gloating again, so forgive me, but on Thursday, due to the podcast I'm a part of, I'll have the opportunity to speak with this guy:






Actually, it's this guy:





I'll be honest and tell you I'm more excited to be talking to him about his role as the Joker than anything else he's done.
Wednesday, July 22nd, 2009
---
12:56 pm
Monday, July 13th, 2009
---
12:09 am
Monday, June 22nd, 2009
---
6:17 pm
- Down in Deep 13....
Tuesday, June 16th, 2009
---
1:32 am
- In the not too distant future....
I do this little video game podcast thing. Have been for awhile now. And sometimes it grants me the opportunity to talk to people outside the realm of gaming.

So far, that's been with one of the 12 people in the world ever to have set foot on the moon. Nothing...ever...will compare to that.

However, tomorrow night I'll get the opportunity to speak with two guys from a television show I dearly loved and still do:

Bill Corbett & Kevin Murphy

But you probably know them better as:




The one in the middle is Mike, so yeah, not him. And not the big one in the back either, Gypsy. But Crow & Tom Servo, yep...those guys.

Anyway, that's all. Just something I'm pretty excited about.
Sunday, June 7th, 2009
---
12:21 am
- The Last Guardian or The Reason You Should Own A PS3
Thursday, June 4th, 2009
---
12:40 am
E3 is kicking my ass out here.
Friday, May 29th, 2009
---
2:18 pm
- I'm going to be busy.

I'm going to LA for a week. Flying out Sunday and coming back Friday night.

See you later.


Wednesday, May 20th, 2009
---
11:48 pm
Tuesday, December 9th, 2008
---
3:57 pm
I am standing upon that foreshore. A ship at my side spreads her white sails in the morning breeze and starts for the blue ocean. She is an object of beauty and strength and I stand and watch her until at length she hangs like a speck of white cloud just where the sea and sky come down to mingle with each other. Then someone at my side says, "There! She's gone!" "Gone where?" "Gone from my sight, that's all." She is just as large in mast and spar and hull as ever she was when she left my side; just as able to bear her load of living freight to the place of her destination. Her diminished size is in me, not in her. And just at that moment when someone at my side says, "There! She's gone!" there are other eyes watching her coming and other voices ready to take up the glad shout, "Here she comes!"

And that...is dying.

-Victor Hugo, Toilers Of The Sea
Tuesday, December 2nd, 2008
---
2:34 pm
- Tis The Season....


I've come to realize that I am a sucker for this season. I buy into it and embrace it with open arms, no matter the amount of sadness it has the potential to bring me at times.

And 7 years after it stopped, I still wake up on Christmas morning and walk to the main room of the house and look at emptiness. The same room that was there the day before, nothing changed. I never hope for some magical gift left by some imaginary person who does those sort of things, but I think, for a very tiny moment in time during the walk there, I actually do.

I remember when he was alive, me and Charley would have our Christmas together. I'd wish him Merry Christmas and he'd look at me the same way he'd done a thousand times before as a dog, but I'd translate it different that morning.

Charley's gone now though, so is Dad, so is Mom...so is Santa, but it never stops me from falling in love with this season, year after year.
Tuesday, October 21st, 2008
---
12:17 am
- Thanks Dana!
Another birthday come and gone.

But of course, that means a new cake from Dana!

Here's this year's masterpiece:


(
Read more...
Collapse
)
Tuesday, October 7th, 2008
---
9:03 pm
- My Second Wedding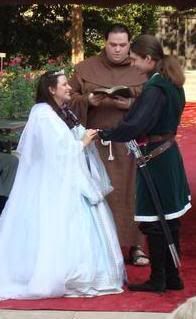 Yeah, it was a theme wedding.
Wednesday, September 24th, 2008
---
1:54 pm


Happy Birthday Jim.

I.....We Miss you.


Saturday, September 13th, 2008
---
6:06 pm
The kitten found a home not long after I took those videos. No shelter was needed. The kitten now has a name...Tacoma, and has made friends: